What is Clinical Pilates?
Clinical Pilates is functional, targeted, individualised rehabilitation with a focus on movement control. When taught by a Physiotherapist, it can also be termed physio led Pilates.
Regular or fitness style Pilates is fantastic if you are injury free and all the class attendees are able to work at the same ability levels. However, when you are living with a condition or are recovering from an injury, then an instructor who has spent time understanding your medical history and existing conditions can ensure the tailored pilates exercises are unique to your circumstances and you can get the most out of the class.
Who is Clinical Pilates appropriate for?
Due to the tailored nature of Clinical Pilates, it can be appropriate for all. Pilates for women, Pilates for men, Pilates for all!
Clinical Pilates is also great for injury prevention as well as for injury recovery and rehabilitation. If you have had to receive sports physiotherapy for an injury then your Physiotherapist may utilise the benefits of Pilates as a complimentary exercise to your rehab programme. Exercises can be modified to suit you and can be great to promote strength and mobility, while avoiding stress on joints and reduce the risk of recurrent injuries.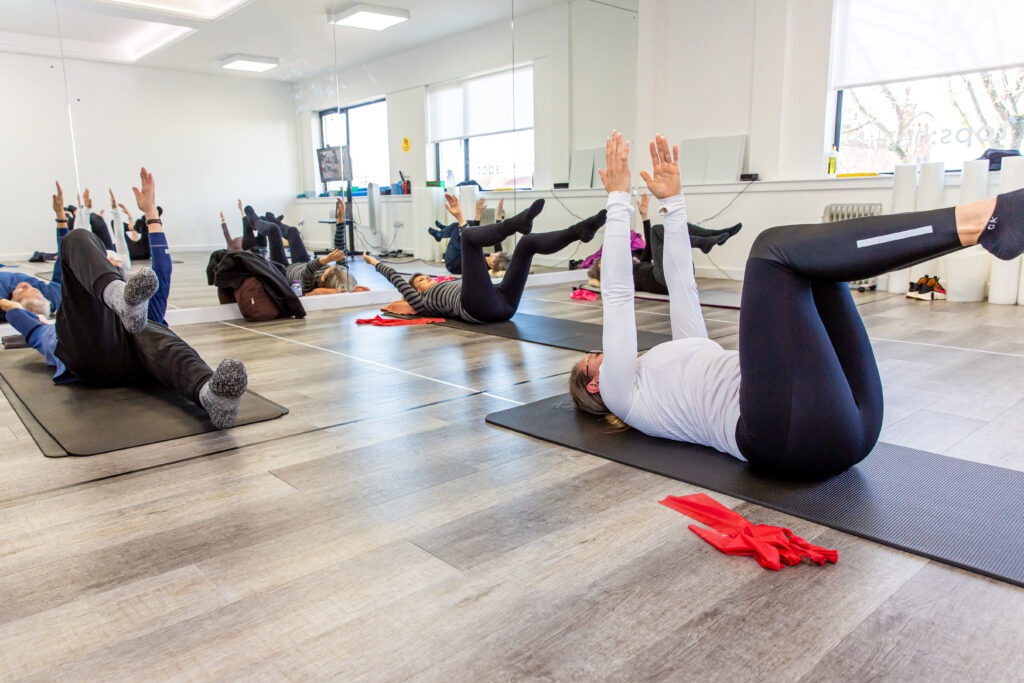 Can Clinical Pilates be done privately or in a group?
Clinical Pilates is all about the individual and therefore we would recommend that you had an initial individual assessment prior to joining a class. You may choose to attend local Pilates classes but that doesn't mean you have to miss out on the fun of joining others in group exercise. Due to COVID, many classes have moved online however classes are starting to return to Pilates Studio's. At tops:health, we run private sessions, group Reformer classes of 4 people and online matwork classes. We aim to get to know you as individuals so that we can give you plenty of attention as well as receive the health, social and motivational benefits of group exercise.
What is the benefits of doing Pilates?
Regular Pilates can improve posture, muscle tone, balance and joint mobility, as well as relieve stress and tension. For elite athletes, including dancers, pilates can complement training by developing whole-body strength and flexibility, and help reduce the risk of injury. Pilates really can benefit all.