At tops:health we offer Private and Group Pilates, Yoga, Tai Chi and Barre classes. Our classes are small in size and are taught by extremely experienced and empathetic instructors.
Our classes are now online and back in the studio.
We will be offering a full class timetable which includes Online, Hybrid (Small group Studio and live streamed at the same time), and solely Small Group Studio based classes.
If you have any questions regarding our class schedule then please do hot hesitate to contact us.
tops:health Class Booking app can be downloaded from Apple Store or Google Play Store
A number of our Physios have undertaken training with the Australian Pilates & Physiotherapy Institute and Yoga training, which allows us to offer both individual and group Pilates & Yoga classes throughout the week. We are able to use both our training and physiotherapy knowledge to modify traditional exercises allowing for the classes to be undertaken by all abilities and also when rehabilitating from an injury. We also have non-Physio Pilates instructors trained in STOTT, Polestar and Comprehensive Pilates training offering private as well as group matwork and reformer classes.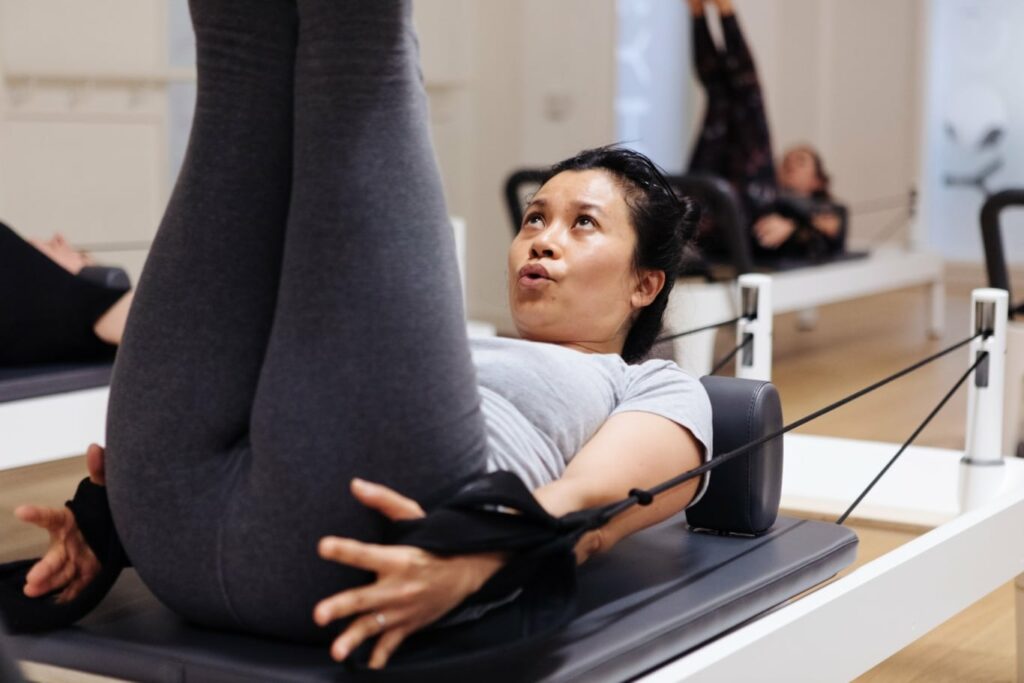 We are in a unique position to offer Yoga classes taught by a Physiotherapist. These classes will help you to understand your body including any ongoing injuries and how to get the most out of your Yoga practice safely to build a strong and mobile body. Our Yoga teachers are trained to safely sequence each class and to adapt or offer alternatives for an asana if required due to a student's injury or health. It doesn't matter how old you are or flexible you are. Our Yoga classes are about learning to look after the body you've been given and about challenging your limits, both mentally and physically and learning to breathe through it.
The barre class combines ballet-based exercises, ballet technique and tailored strengthening exercises to increase flexibility, strength, coordination and balance. It is great for improving posture and correcting alignment issues, and tones the whole body. The class is suitable for beginners and no previous experience in ballet or barre is required.
At tops:health we run an intermediate level Tai Chi for Health Sun style class for those who have been practising Tai Chi previously. It is one of the 5 major styles and was designed for its health benefits. If you are a beginner then we look forward to hearing from you also as we can also offer you private sessions to then join the class.